Frequent Shoppers Program (FSP)

Be rewarded every time you shop at your favorite department store and our partner companies. Just download our Rustan's Frequent Shoppers Program (FSP) App to get started or register in-store.
Note: Earning and using of points are not applicable for online purchases in rustans.com at the moment.
Become a Rustan's Frequent ShoppeR
Option 1
Download FSP Mobile App on your phone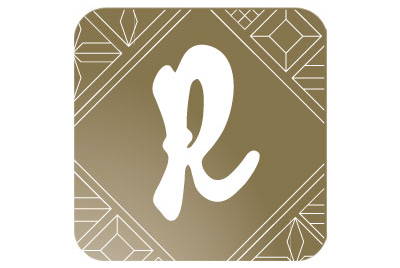 Option 2
Visit Customer Service and Register for a card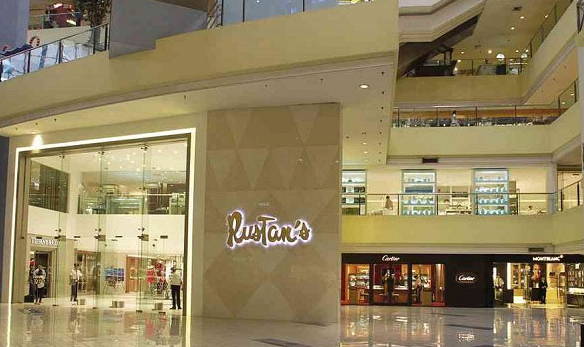 When you download our App and become an FSP Regular Member, you'll be asked to create a 4-digit PIN. Remember to keep it safe!
You're ready to earn points every time you shop in-store.
Just present the FSP card or the FSP App QR code at the cashier, and they will scan your purchase. A few minutes after your purchase has been paid for, your FSP points will show in your account. It's easy!
FSP Points equate to an E-Purse in the App (or card account) so that you can redeem for purchases and offers using your PIN.
Stay up-to-date on the go
Our Mobile App also features store and brand updates, and our event listings at your finger tips. You'll be able to see your account balance too.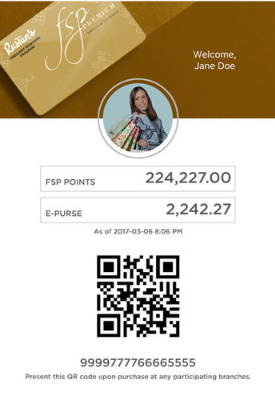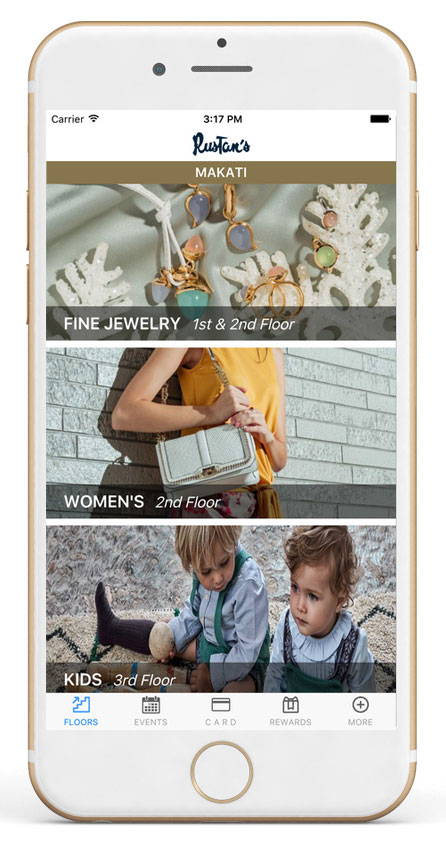 Text Promos, Special Offers and Rewards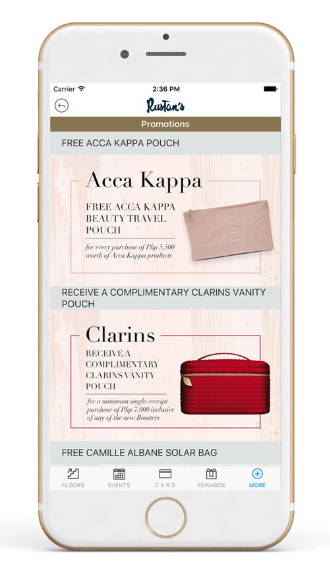 Earn points from all purchases when you present your membership during purchase
Earn extra points when you Scan & Earn using our Mobile App
Receive exclusive updates, promos and event invitations
Conveniently check your balance, redeem points and scan using our Mobile App
Enjoy the finest privileges from our international and domestic partners when you reach Premium status*
* Premium status is automatically granted when the spending threshold has been reached. Please inquire in-store.
How to earn extra points with Scan & Earn
Open the FSP App
Choose 'FLOORS' symbol
Go to 'Scan & Earn' heading
View products that you can Scan & Earn in-store